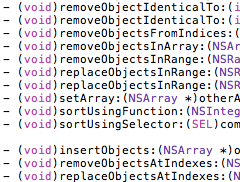 Traditional desktop software development is where we cut our teeth in programming, and in business. And while we're expanding our reach by doing mobile development, we're still in love with desktop software.
Our team of in-house developers (read: based in the US and not outsourced from who only knows where) have worked on projects big and small, helping everyone from end-users to Fortune 500 companies, and everywhere in between. The entire development team has a long list of desktop software titles they've worked on which includes utility software, games & entertainment, security, and so much more.
We specialize in Windows desktop application development, but that's not to say we're inexperienced with programming on the Mac. We'd love to work with you to see if we're a good fit for your project. Please contact SeeClear Tech today and let us know how we can help.